ANNOUNCEMENT
90% OF THE 2020/2021 SCHOLARSHIP WINNERS HAVE DEFERRED TAKE-UP OF THEIR PROJECTS TO 2021/22. AS A CONSEQUENCE, THE FUND IS SORRY TO ANNOUNCE THAT IT WILL NOT OPEN APPLICATIONS FOR NEW TRAVEL AWARDS FOR NEXT YEAR.
Given the unprecedented global situation and an unpredictable forecast for future travel, the Fund has offered the following options to 2020's scholarship winners:
a) should it look possible to complete the project later in the year, travel between the UK and their destination country must be officially declared open and safe
b) the Fund will honour awards and guarantee availability for 2021/22 should winners wish to defer.
OUR NEW PATRON: CELESTE DANDEKER-ARNOLD OBE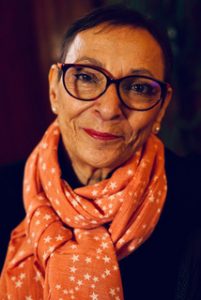 Celeste trained and danced with London Contemporary Dance Theatre (LCDT) from 1968-1973. After an accident on stage whilst performing with LCDT in 1973, she studied Theatre Costume and Set Design at Croydon College of Art 1982/83. Celeste designed for student workshops, LCDT, Graeae, Union Dance Company, National Youth Dance Theatre and Candoco Dance Company.
Celeste started dancing again when she worked with Darshan Singh Bhuller in his film The Fall 1990 for the BBC. In 1991, she co-founded Candoco Dance Company with Adam Benjamin and appeared with Candoco in the MJW Productions Ltd award-winning film Outside In 1994, choreographed by Victoria Marks for the BBC. In 1997, she was awarded an MBE and in 2007, an OBE for Services to Dance. After 17 years as Artistic Director, Celeste retired in 2007. She was honoured to be awarded the Jane Attenborough Dance UK Industry Award and the Critics' Circle De Valois Award for Outstanding Achievement in Dance 2007 and in 2013 the Liberty Human Rights award.
CROSSING FRONTIERS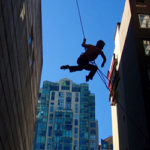 LUTSF is pleased to announce a short film celebrating their 30th anniversary year.
View it on YouTube
View the original version by Deborah May: Kinoki Productions on Vimeo

See the Award Winners page for 2020 – 2021 winners
Scholarship Winners:
Scholarship Destinations:
Europe; North America; South & Central America; Africa; Asia; Australasia
New York – Puzzle Creature – Adrienne Hart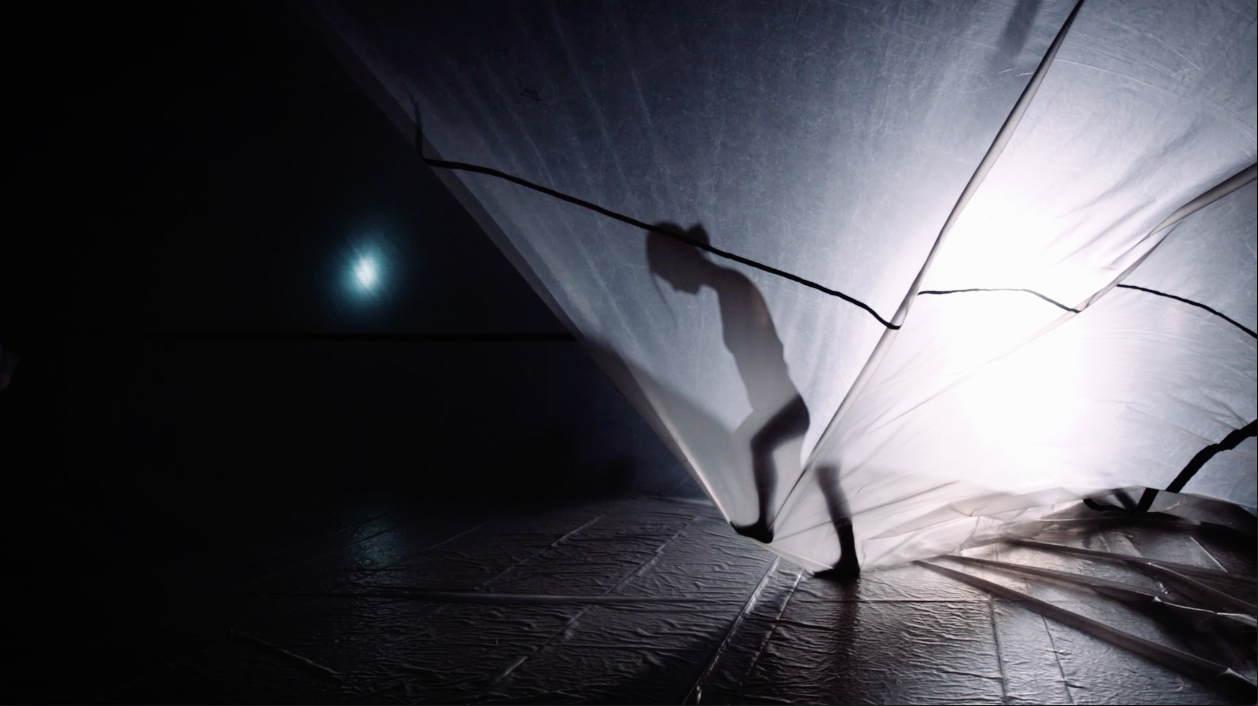 photo by Tom Schumann
Adrienne Hart, Artistic Director of Neon Dance, met with KEY programmers and curators interested in presenting her latest choreography Puzzle Creature in the United States. Inspired by the work of the artist/architect duo, Arakawa and Madeline Gins, she also undertook further research in the duo's archive at the Reversible Destiny Foundation. "Having been invited to talk at Columbia University in 2018 at the opening of the exhibition 'Arakawa and Madeline Gins: Eternal Gradient', I was able to catch up with the curator Irene Sunwoo. I also had the pleasure to catch up with the renowned American choreographer and media artist Jonah Bokaer who mentored me 10 years ago! I met with a diverse range of venues, organisations and institutions during the 6 day trip including MASS MoCA, Brooklyn Botanic Gardens, CUNY Graduate Center, Japan Society, Harkness Dance Center and Danspace Project."
More about Adrienne Hart's scholarship.
Senegal – Dance Afrique International Workshop: Ecole des Sables – Tina Omotosho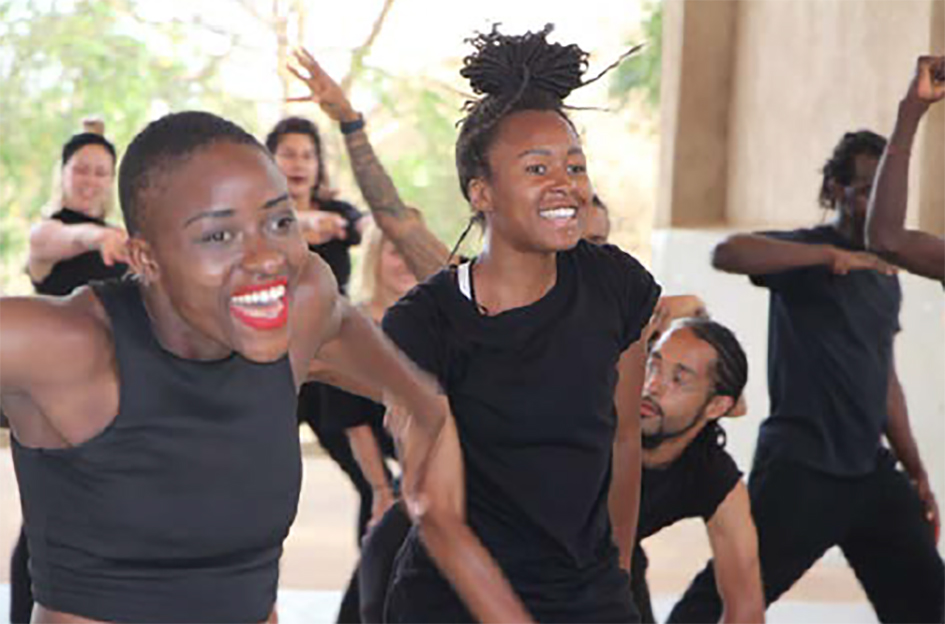 Tina Omotosho, a performer and choreographer with Uchenna Dance Company, travelled to Senegal with the aims of developing knowledge and skills, learning new dance forms and collaborating with local dance artists and dancers. On return to the UK, she writes: "I have already started to share information about my project with others by sharing videos from my trip (videos of practicing new movement vocabulary acquired, collaborative choreography with local artists as well as freestyle videos utilising the new movement inspired by my trip to Senegal) on my social media platforms. I have had other artists contact me to ask me about the workshop and the purpose of my trip. They have told me that they have been inspired to train African dance styles."
More about Tina Omotosho's scholarship.
Montreal – Choreographic Showcase – Jason Mabana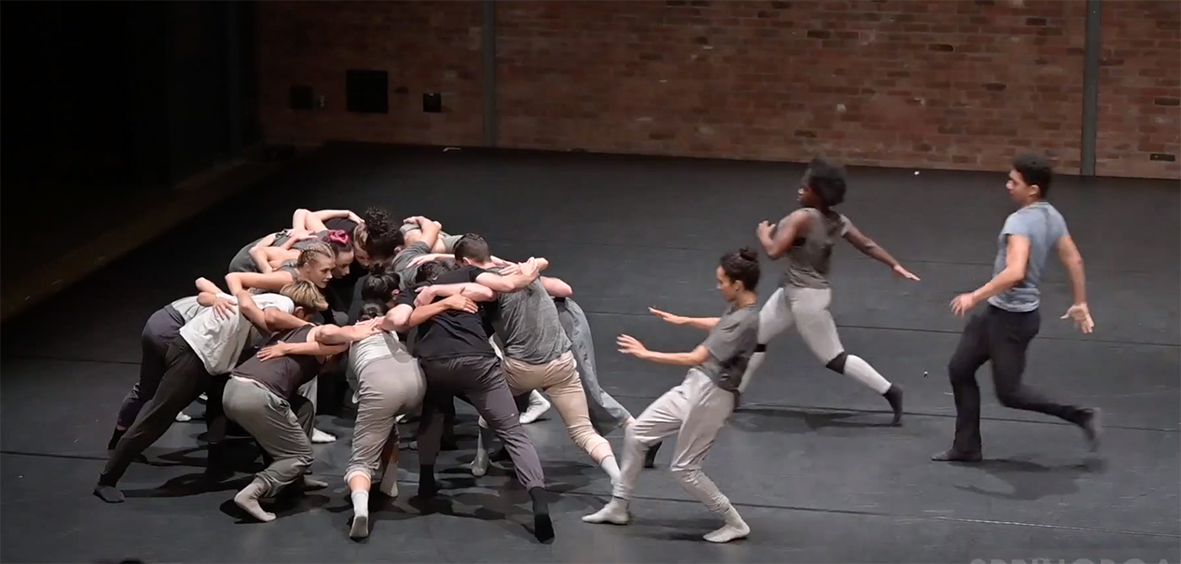 Jason Mabana, a dancer, choreographer and teacher at the Rambert and Royal Ballet Schools, was chosen as an emerging choreographer to create and perform work alongside principal international dance companies at the Springboard Dance Festival in Montreal. "Since then, I have had great response from the piece I created and will choreograph next year for professional companies including, Conny Janssen Danst in Rotterdam, and Skopje Dance Theater in Macedonia. I have also secured a three month residency in Burgos, Spain and will create some smaller works for schools including Balettakademien in Stockholm, and The University of The Arts in Amsterdam."
Video of 'Dedalo': https://vimeo.com/352141704
password: Dedalo2019
More about Jason Mabana's scholarship
Bengalaru, India – Martial Arts – Kamala Devam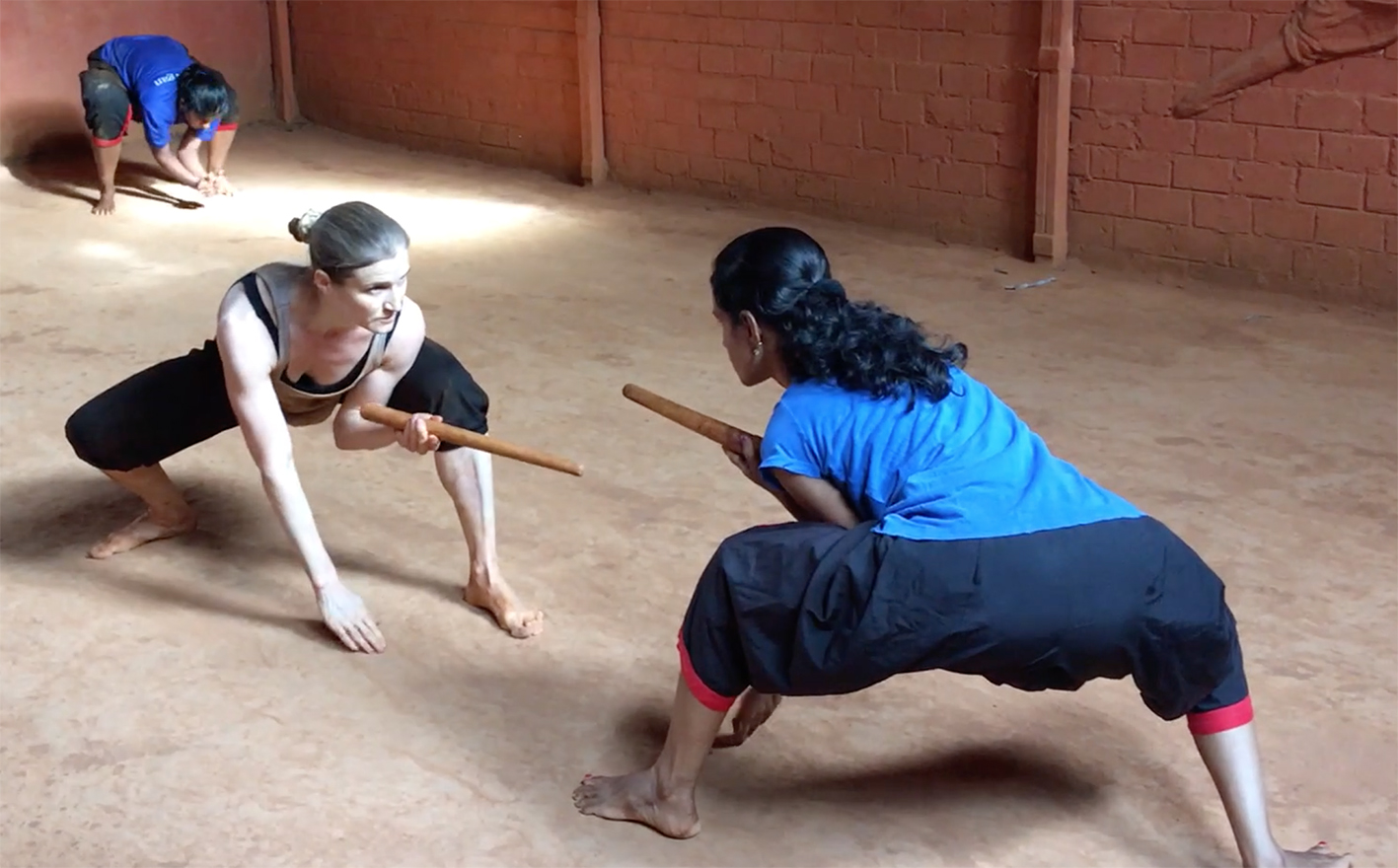 Kamala Devam, Artistic Director of the Kamala Devam Company, travelled to Bengaluru India for a month-long training course in the ancient South Indian martial art of Kalaripayattu. Her aim was to integrate the movement vocabulary and dynamism of this ancient martial art into her choreography and teaching in the UK. "Professionally this study gave me another way of approaching my teaching of this martial art – with an emphasis on the movers' intention instead of accuracy of execution. The experience of studying Kalaripayattu is life-changing. I think it's important to share what I've learned with my greater community because the physical, emotional and spiritual benefits of even the fundamentals of the form are so profound."
https://mailchi.mp/55f3148798e1/kdc-summer-news
More about Kamala Devam's scholarship