Newsletter2012; Newsletter2013; NewsletterSpring2014; NewsletterSpring2015; NewsletterAutumn2015; NewsletterSpring2016; NewsletterAutumn2016; NewsletterSpring2017; NewsletterAutumn2017; NewsletterSpring2018; NewsletterAutumn2018; NewsletterSpring2019; NewsletterAutumn2019; NewsletterSpring2020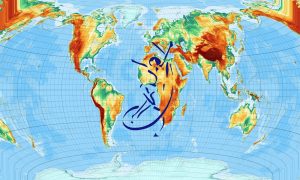 Spring News 2021
Scholarship News
Due to the pandemic, the majority of the 2020/21 scholarship winners were unable to travel and many have deferred their projects to 2022/23. As a consequence, we did not open applications for scholarships this year, and we are attempting to support the 2020 awardees where possible.
Welcome to our new patron
Celeste Dandeker-Arnold OBE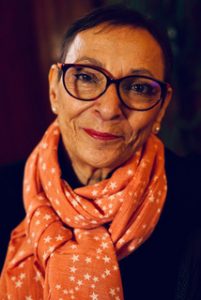 Celeste trained and danced with London Contemporary Dance Theatre (LCDT) from 1968-1973. After an accident on stage whilst performing with LCDT in 1973, she studied Theatre Costume and Set Design at Croydon College of Art 1982/83. Celeste designed for student workshops, LCDT, Graeae, Union Dance Company, National Youth Dance Theatre and Candoco Dance Company.
Celeste started dancing again when she worked with Darshan Singh Bhuller in his film The Fall 1990 for the BBC. In 1991, she co-founded Candoco Dance Company with Adam Benjamin and appeared with Candoco in the MJW Productions Ltd award-winning film Outside In, 1994, choreographed by Victoria Marks for the BBC. In 1997, she was awarded an MBE and in 2007, an OBE for Services to Dance. After 17 years as Artistic Director, Celeste retired in 2007. She was honoured to be awarded the Jane Attenborough Dance UK Industry Award and the Critics' Circle De Valois Award for Outstanding Achievement in Dance 2007 and in 2013 the Liberty Human Rights award.
Watch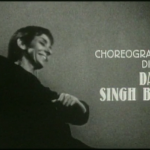 Award-winning film The Fall with Celeste Dandeker-Arnold, also featuring Lizzie Saunderson, Sita Kaur Bhuller, Darshan Singh Bhuller, Michael Fulwell and Peter Dunleavey. TRAILER
Sir Robert Cohan CBE
(26 March 1925 – 13 January 2021)
Robert Cohan, founding artistic director of the The Place, London Contemporary Dance School (1966) and London Contemporary Dance Theatre (1967-1994) was a legendary figure in the world of contemporary dance and a Patron of LUTSF for many years. We pay tribute to his long and productive life in this edition of the Spring News.
Much loved and revered, the tributes below have been written by five past scholarship winners – dancers, colleagues and friends, whose lives were transformed by this remarkable man.
Darshan Singh Bhuller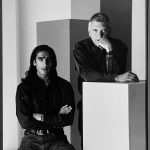 LUTSF awardee 1997/98, New York, USA. Dancer, choreographer, teacher, artistic director, filmmaker. More work by Darshan Singh Bhuller HERE
Cohan and Me.
An unlikely relationship between an Indian Sikh (secular) immigrant to England and a white Jewish (secular) man from Brooklyn New York.
My personal relationship with Bob started when his company visited my high school in the mid-seventies, on one of London Contemporary Dance Theatre's residencies. Throughout the lecture demonstration and classes that were taught by company members, we noticed a figure in the corner, with permed dark hair, sunglasses, platform shoes and leather jacket. He said very little but left an impression on all of us. I remember thinking who the **** is that? and how do I get to do what they do?
Over those years we were taken to the theatre to see LCDT regularly, and I remember seeing the beautiful duet by Cohan called Eclipse, a mystical coming together of two worlds. I was hooked. Also on that program was Robert North's Troy Games, which had a huge impact for a whole generation of male dancers.
I joined the London School of Contemporary Dance in 1977 and was possibly one of the youngest students at that time. I was lucky to have been at the school at that time, with Bob and Jane Dudley in charge. They brought in great teachers such as William Louthar, Noemi Lapsezon, Kazuko Hirabayashi, Juliet Fisher and more. The students were watched during our time at the school and given opportunities as apprentices, some eventually joining the company, without the pressure of an audition. Once in the company, the real work started. You could see Bob would mould his new dancers with such precise ingenuity. I'm not a religious man but taking class became our ritual, feeling that balance, value between mind & body. Muscle memory and repetition was the key throughout his Graham based technique. His dancers practiced and built a unique and almost animalistic quality, style and identity. This enabled his dancers to cope with many different styles within the repertory company. Bob had a wonderful repertory, with rich and diverse works, a combination of international and home-grown choreographers. Bob encouraged every member of the company to choreograph for the yearly in-house workshop. I had no idea that I too could possibly do that.
So after having my first piece of choreography Beyond The Law accepted into the rep I was invited by the London Youth Dance Theatre with whom I had danced in my first year at The Place. It was my first external commission and I was feeling pretty proud and cocky. Bob asked if he could come see a rehearsal, I sheepishly agreed, and he insisted travelling with me on the tube down to the East End of London. The group rehearsed just of the Commercial Road at the Tower Hamlets School, a fairly rundown part of London. At this stage I'm no more than a 19-20 years old kid, with a limited verbal vocabulary; on the other hand, Bob is this intellectual cerebral thinker. You couldn't find two more different people together, and I don't think we said much. I was very nervous and as soon as the run-through was finished I quickly dismissed the dancers, but Bob calmly turned to everyone and said "NO…Stop… let's talk about the piece." I could feel the blood drain out of my body. He asked me to talk about the piece and share my vision with the dancers… some how I stumbled and faked my way through an explanation with lots of umm's and arr's and using expressions that I had heard from fellow Choreographers at The Place like "I need the dancers to be more organic and visceral. Organic? What the **** was I talking about! Bob could see I was struggling and he calmly gave his thoughts about the piece and made some good suggestions on how to make the work clearer, a form of editing dance. A common problem with young choreographers is that they produce so much movement diarrhoea, and I was clearly out of my depth. I was one of these kids who slipped through the educational system without having any of the basic communication skills. As a young kid I managed to distract and fool my teachers at school with my dancing and sports, I was thicker than two short planks! My fear was that Bob knew this because he had this magical ability to look through people and find who they are, but at no point did he belittle me. I sensed he knew I lacked the education but he persisted with me and encouraged me to do work that I felt strongly about and make sure that research was part of the process. I was drawn to a more politically edged work. Expressing those ideas as a young choreographer was probably naïve, but over time, and with his help, I was able to build a better understanding on how to tell those complicated narratives through dance and film.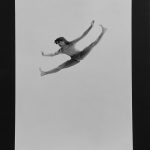 A repeated theme to most of Cohan's work was questioning and examining the human condition, usually with a character who eventually strips away the external world, material wealth, possessions and in the end is left with body and the mythical sensibility of the journey. There were many pieces that I had danced, some pieces were originally choreographed on other bodies, but I was encouraged to make them my own. I felt through dance that I, a skinny brown boy, could be part of this sophisticated art form and discover a complicated world. I felt that Bob and I eventually had some kind of short-hand way of working together, I knew exactly what he wanted. To my surprise and probably everyone in the company, I was invited to collaborate as a choreographer with him in some of his work. I can't say it was that successful, but I was given that opportunity to sit beside him and create.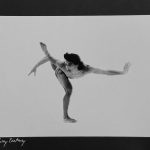 One of the high points I witnessed in Bob's life was in 1983 when LCDT performed at The Brooklyn Academy of Music in New York City. BAM is a large scale theatre in the middle of the borough where he was brought up. It was a triumphant return of the Brooklyn kid, former Martha Graham dancer. After the first night there was a big reception given to honour the company. There were even some British Royal family members thrown into the mix in a room full of the New York City arts community. Bob gave a wonderful speech in which he highlighted the company's diversity. He was ahead of his time in building a multi-racial dance company, a representation of a modern day Britain. During the evening, he came over to the dancers to introduce an old friend and fellow dancer from the Martha Graham Dance company, Bertram Ross. Mr Ross enthusiastically talked to us about our performance, particularly the piece Class based on the technique that Bob had developed from the Martha Graham technique. I turned around to see where Bob was, he had taken a step back from the crowd and I watched his face, lit up with pride. It was such a shame that Martha wasn't able to see Bob's company for herself. I suspect there was a lot of political artistic drama going on. Fast forward to 2006, when I had a similar experience (albeit on a smaller scale) as my dancers from Phoenix Dance Theatre performed at Montclair New Jersey. Bob was there because we had restaged one of his classics, Forest. This time he was watching me….
I was also there to witness for one of the most intense and emotional times, in particular the demise of Robin Howard. Bob & Janet "Mop" Eager where devastated by the behaviour of The Place board, by the way they felt ambushed, by taking down Robin as chair of the board. It was not much longer after these events that Robin sadly passed away. It was probably a turning point for Bob and the organisation. During the late 80s, several attempts were made to find a replacement for Bob as artistic director, unfortunately all those attempts failed. Bob was always drawn back with a sense of loyalty to the organisation. In the end it was a painful period, financial decisions were made by the Arts Council and the Board had to take difficult decisions to protect the school and the Theatre; a new scale down company was to replace LCDT, a transfer of power was put in motion at The Place, and almost a liquidation of Robin and Bob's work and culture was diminished to history. In retrospect it was a natural order within the artistic environment, a constant need to find new ways of expression, things move on and rightly so. A large scale contemporary dance company had outlived its time, smaller independent choreographer-lead companies were investing more cutting edge and relevant work of its period. Bob begrudgingly accepted this, and thus began his 'exile' in France.
After the company had closed down in 1994 and I had retired from dancing by 1997, Bob and I stayed in touch and became friends. We would talk regularly, discuss, reminisce and argue our different views. Eventually I thought I would make a documentary film on him – with no budget, all self-financed and shot on a domestic camcorder. The film was eventually premiered 2002 in central London for an invited audience and former company members. The whole process was an amazing experience for myself and my wife Sallie, who produced the film. We traveled down to Bob's beautiful home in the south of France, we saw how he lived like a bohemian artist. Over the next 3 days we interviewed him, he talked about his life, his work. During the interview he made two profound statements that have stayed with me: one concerning his experience during the second world war as a combat soldier "war was not logical"; the other was concerning teaching "teach only what you know, don't teach what you don't know, teach with as much love and care as you can, teach everything you know, don't hold something back because it gives you a little power".
One of my regrets came many years later in 2006 after stepping down as director of Phoenix DT. Bob and I decided to collaborate and choreograph a duet for myself and the wonderful dancer Kate Coyne. The theme was to be loosely based on Siddhartha the Buddha. We had actually achieved 30 minutes of material during our two weeks of working together but in the end, we decided not to pursue the idea due to financial constraints; also, my ankles had their last dance. Thankfully, the material still exists in some storage box.
In 2013 my wife and I moved to New York, not necessarily as a career move but to be close to our ever growing family. The very next year Bob and I were both invited to present works for the Graham 2 company in NYC. Bob's piece was the duet from Forest. It was satisfying to witness the Graham organisation honour and celebrate his contribution to Martha's work and beyond. He spoke that evening and as was his way, with very few carefully chosen words, he described how the process worked in the studio with Martha. For me, it sounded so familiar, seeing how Bob was passing on his lineage, and how our generation prospered from it.
Over the many years we would talk and debate many political issues, but it's the news in the background at the moment that would be most disturbing to him: the attack on the Capital by Trump's supporters. It reminds me of a conversation back in 2014 when I had invited him to a rehearsal of my full-length work Rites of War that I had directed for Lindsey Butcher's company, Gravity & Levity. The piece was inspired by some of the events during the first world war. After watching the work, he talked to the dancers about some of his experiences during WW2. One of his points was an interesting fact: during Hitler's systematic takeover of the German political system, it only took 37% of the population to take control, a horrific statistic. I have always been inspired by his instruction to be mindful of the bigger picture, whatever darkly inspired work that I was making, he would say that there must be a light at the end. I think this was Bob's mission.
Over the many years of Bob's life in the UK, I think it is important to remember his key collaborators: Robin Howard, Janet "Mop" Eager, John B Read, Antony Crickmay, Barry Guy, Norberto Chiesa, Barrington Pheloung and much loved rehearsal director Moshe Romano, the main collaborators who contributed to his work were his dancers – who he trained, mentored and loved….
I was fortunate, and I wasn't the only one to have been taken under his wing. At no point was it mentioned that he was going to mentor me, it was just what he did, an unspoken unconditional bond, no written contract, always there to talk, support, critique the work, discuss ideas but most importantly was happy to see my family grow. He has known both my wife, Sallie, and me from our late teens to becoming grandparents.
A week before his passing, Janet Eilber, Artistic Director of the Martha Graham Dance Company, informed me that she had asked Bob for some work that he just produced in England. Bob was happy and excited that Janet was planning to take the work into their repertory. And therefore, a full circle is completed, whereby his last work will be presented by the company he once danced for.
Bob remained active right to the very end, in his twilight years, he was invited to make new work, re-stage some of his great works from his past, teach, coach, mentor, head choreographic courses, lecture on lighting techniques, books, films and was bestowed with honours and awards. The end was just an existential idea to Bob. "There is no end, Darshan" as he would drone in his Brooklyn accent, "once we leave these vessels we all go back into the earth and are recycled, just like your ancestors in India"…. at which point we would both share a smile with each other.
Photo of Robert Cohan and Darshan Singh Bhuller by Anthony Crickmay (1937-2020) at his studio in Farm Lane London in 1993, and of Singh Bhuller at Crickmay's studio in Quarrendon Street London in 1981.
Watch
Click here to watch the trailer for a documentary on Robert Cohan directed by DS Bhuller, made in 2004 by Singh Productions.
Kate Coyne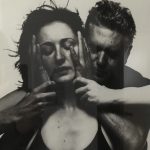 LUTSF awardee 1996/97, New York, USA.Dancer with London Contemporary Dance Theatre 1988-1994. More about Kate Coyne's work and career HERE
Bob Cohan gave me the greatest gift a director could give a dancer- my first job. It was 1988, and I'd joined the One Year Special course at The Place following three years at the Royal Ballet School. I had always been told there that I wasn't ballet company material due to my height, but I loved the rigour of classical technique and wanted to compliment my training with a real contemporary dance discipline. Having attended classes at The Place throughout my teenage years, (secretly, as outside classes were not allowed for RBS students) I knew that additional training would enhance my job prospects as I prepared to audition around the world.
It was very, very special to be in the same building as London Contemporary Dance Theatre and to watch the company rehearse daily. I spent hours lurking at the doorway. Bob would also watch student classes, and one day I was invited to join Company class. It was terrifying. No one warned me that he would just sit on his chair and say: "AND. . ."
The class started, and just rolled on, pretty much to the end. However, I was wearing a completely inappropriate romper suit with a very low-slung crotch, and didn't get the chance to take it off. I couldn't move my legs properly, and was overheating within five minutes. I'm not sure how Bob, or anyone else kept a straight face, but I was mortified. Luckily, Bob could see through an oversized babygrow and I was invited back to class, and subsequently to join the Company for a performance of Stabat Mater in York Minster. Partnered with the wonderful Charlotte Kirkpatrick, my height had come in useful for the tall women duet.
I joined LCDT as an apprentice, and am forever grateful for my time there, particularly under Bob's stewardship. There was a culture of kindness that had been laid down by Robin Howard, and it permeated through the Company and everything they did. Bob was a man of few words, but when he spoke everyone listened. Once when we were working with a choreographer who challenged the company with an unusual approach, and we were reacting defensive to their method, he took the unusual step of reprimanding us- in the quietest and most thought provoking of ways. He pointed out that we were not opening up our hearts to the choreographer, and that if we didn't understand what they were trying to do, that we should just show the courtesy of trying to copy them. He said that this could be an equally good way in. He was proved completely right, the work was a great success, and I have always carried the advice with me. The steer was practical, the intention was deeper and very much guiding us toward kindness and humility.
My terror of working with such a legend as Bob faded over time, but never my awe. The fear was somewhat knocked on the head by the realisation that when he was watching performances from the side, looking intently on to stage, he wasn't preparing a critique for the dancers- he was looking at the lights. He trusted us to do our best, and to keep working hard as a lifetime pursuit of being a good dancer. The awe grew with each year that I worked with him.
Working with him some years after leaving LCDT I finally felt that I had become 'a dancer'. In my early days with the company, when I was struggling with both self- belief and confidence, Bob had talked to me about the Martha Graham theory of it taking ten years to become a dancer. Having nurtured me through many of those ten years, making a deeply personal connection to my development, I felt I was able to repay Bob with some decent dancing in a project he was developing with Darshan Singh Bhuller. I loved that project. Sadly it didn't come to fruition, but it is a lasting joy that I have been able to go back and prove to my patient first employer that his investment and belief in me wasn't wasted.
Thank you, Bob.
Iris Tomlinson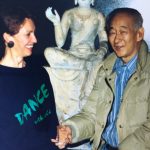 LUTSF awardee 2012/13, Taiwan. Dance animateur, artistic leader, educator, mentor, producer & director, The Place (1978-2011). Read MORE
Sir Robert Cohan CBE
Master Teacher, Choreographer, Philosopher, Psychologist, Dancer Extraordinaire and dear friend.
My life was forever changed early in 1970 shortly after moving to London from Edinburgh. While taking daily open classes at The Dance Centre in Floral Street, a chance meeting with a student who was studying at E15 Acting School led me to The Place Theatre for a performance of Cohan's iconic work Cell. This extraordinary and electrifying experience, awakened a sensation which excited and inspired me to audition for training at London School of Contemporary Dance, as it was then known.
A passionate young dancer, I was eager to discover and explore new ways of expressing my creative energy through dance and art. The highlight of my week as a first year student at the school was a scheduled opportunity to observe Bob teaching Company class. Stunningly beautiful, with a soft mesmerizing voice, he filled the studio with his presence, radiating powerful calm energy which impregnated the space, commanding the attention and commitment of his wonderful company of chosen, dedicated dancers. Experiencing such a revelation at the beginning of my professional career as an International dance artist inspired and informed my creative work with LCDT's pioneering Educational Outreach Team. The essence of Bob's teaching was instrumental in shaping my vision, over three decades, in my role as artistic leader of a gifted team of creative dance artists and musicians working with young dancers at The Place, many of whom went on to professional dance training and successful careers.
Bob continues to inspire me profoundly as I reflect with gratitude, almost half a century later, on the many memorable moments I have been privileged to spend in his illuminating company. For more than 46 years, quietly and consciously, he dropped many pearls of wisdom into my lap when he knew I was ready to receive them.
When discussing 'What Matters' in conversation with his good friend Sir Ken Robinson on the occasion of the Cohan Inaugural Lecture at The Place on 11th June 2015 Bob stated that, as he taught from a very strong technical point of view in the physical body, what mattered to him was fine tuning the body. When he sees somebody on stage he expects to see something extraordinary, something special, something that touches him. That requires fine tuning. "If the bones are in the right place, the body will develop perfectly; the muscles will form in the right way…." " I know I am right, but we can't assume every time we go to a dance class that our skeleton will be in the right place – most of the time our bones are not in the right place and a lot of teachers don't know how to fix the bones".
Bob's wisdom reinforces the crucial importance of alignment of the bones in the teaching of dance technique. I know he is right. My bones were not in the right place when I arrived at LCDS, but serendipity led me to The Place where my rigorous training in the technique of Martha Graham, developed and inspired by Bob's artistic direction and supported by Pilates work with Alan Herdman and Tai Chi with Gerda Geddes, enabled me to follow my dream and pursue a fulfilling professional career in dance.
My ongoing thirst for knowledge, a deeper understanding of Eastern philosophy, the function of martial application within the internal arts, and it's relevance to the teaching of dance technique and performance, continues to inform and inspire my daily tai chi/qigong practice. I trust this powerful energy work to ensure my bones remain strong and in the right place for the remainder of my life.
I miss your company, your generous loving spirit and your droll sense of humour. As I continue on my tai chi journey, full of gratitude, you remain in my heart with love.
Thank you Bob for believing in me.
Iris
A tribute from Lauren Potter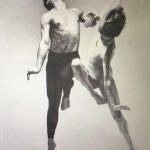 Read
HERE
A tribute from Paul Liburd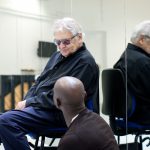 Read
HERE
LUTSF website
Our site has an amazing archive from past awardees that conveys the international flows of artistic practices and ideas. These are both historically significant in making the claim to support travel for dance in the future, as well as sharing current and contemporary developments from a range of artists and practitioners.
Patrons: Celeste Dandeker-Arnold OBE, Dame Beryl Grey, Akram Khan MBE, Dame Joan Plowright, Wayne McGregor CBE, Maggie Semple OBE
Our postal address is:
Lisa Ullmann Travelling Scholarship Fund
c/o 1 Hattons Green Cottages
Plumpton Green
Lewes BN7 3DG
Copyright 2021 Lisa Ullmann Travelling Scholarship Fund. All rights reserved.