Lisa Ullmann (1907 – 1985)
Lisa Ullmann graduated from the Laban Berlin School in 1929.  A talented dancer and inspired teacher, she taught at the prestigious Folkwang School in Essen, working with both Laban himself and the international choreographer Kurt Jooss.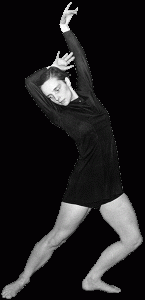 In 1934, together with the entire Jooss Dance Company, she arrived at Dartington Hall in Devon, rescued from the Nazi regime by William and Dorothy Elmhirst. In addition to her role as a Company teacher and rehearsal director – and ahead of the Community Dance movement by 40 years –  Ullmann set up and taught 'Dance for All' classes in the area, establishing the first Movement Choir in the country under the auspices of the WEA in Plymouth.
Four years later Rudolf Laban arrived as a refugee at Dartington Hall. He was seriously ill.  Over two years she nursed him back to health, becoming his long-term collaborator, colleague and passionate advocate for his dream – the promotion of dance education in schools.
In 1941 at a landmark symposium attended by his Majesty's Inspectorate, Laban and Ullmann presented a lecture-demonstration illustrating the concepts of dance education and its potential as a subject in the State Education system.  The result was extraordinary.  The Board of Education set down a directive that one class per week of 'Modern Educational Dance' must become a requirement of the national Physical Education curriculum. This was a momentous event in the history of dance in the UK and Ullmann's legacy has yet to be recognised. 
During the war years (1939-1945), Ullmann began tireless work on the training of Modern Dance teachers.  In 1945 she co-founded the first Laban Art of Movement Studio in Manchester.  In 1953, backed by the Ministry of Education, she became Principal of the new Art of Movement Studio in Addlestone, Surrey.  Here she shaped a dance education curriculum well in advance of its time and here she headed the first national certificated training courses for dance teachers in England.  She became Chairman and President of the Laban Guild and the International Council of Kinetography.  A prolific writer, she was responsible for the translation and posthumous publication of a number of Laban's seminal books, including 'A Vision of Dynamic Space' collated from her annotation of the Laban Archives.
Lisa Ullmann was an exceptionally demanding teacher whose experience, dynamism and love of dance ensured a place and a tradition for dance in schools which flourishes today.  Much loved and respected she continued to teach nationally and internationally until her death in Surrey in 1985.
Founder of LUTSF, Dr. Geraldine Stephenson
Dr. Geraldine Stephenson (1925 – 2017) founded LUTSF in 1987 and was Chair and President for 30 years. Geraldine was a prolific and pioneering dancer choreographer, movement director and teacher, working on more than 150 films and television programmes and more than 200 stage productions. Her contribution to dance and theatre, and presence in the BBC helped draw attention to the work of the Fund.
Read Dick McCaw's obituary here and a statement from Bedford  where she was a student, and who awarded Geraldine with an Honorary Doctorate of Arts from De Montfort University in 2003.