Scholarship Winners:Where they are now
See the Award Winners page for 2017 – 2018 winners
The application form for scholarships for travel from April 2018 to April 2019 will be available from November 2nd 2017 to January 18th 2018.
Scholarship Destinations:
Europe; North America; South & Central America; Africa; Asia; Australasia
Vertical Dance with Aeriosa in Vancouver
Lindsey Butcher travelled to Canada to undertake peer exchange in vertical dance with Julia Taffe, Artistic Director of Aeriosa.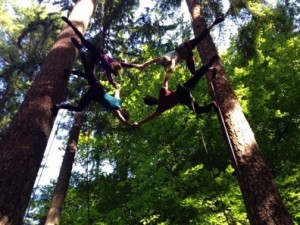 "In summary, this exchange and training was timely for both myself and Julia, with my desire to immerse myself practically, working in the natural landscape and for Julia being in a creation period, whilst training and recruiting potential new company members. I gained enormously, from this exchange and the opportunity to observe and participate in Julia's practise both as performer and teacher. There were also many 'less expected' learning outcomes in this immersion brought about as a result of a genuine desire for mutual learning and exchange including an insight on alternative management strategies in addition to artistic practise."
"I return to the UK afresh, with renewed vigor to keep exploring with a broader palette of knowledge to draw from and though our natural landscape may not be on the same epic scale and proportions of those in Canada, I feel buoyed up and enabled to seek out opportunities for creating 'unexpected' experiences of aerial dance and research opportunities in our natural environments here at home for both participants and viewers alike."
More about Lindsey Butcher's scholarship.
Residency with OMI International Dance Collective in Ghent, USA
Neus Gil Cortes travelled to Ghent as part of her development from professional dancer to choreographer.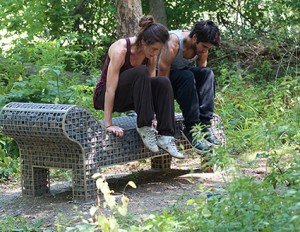 "The purpose of the project was fully achieved. The time at OMI gave me the opportunity to reflect upon my priorities and interests as an artist whilst comparing processes and experiences with other choreographers. The experience of working collaboratively opened up new questions and possibilities and provided me with new tools for future choreographies."
"I recommend without hesitation applying for OMI's residency to all choreographers wishing to research on their own practice. I also recommend future awardees of LUSF to leave some days at the beginning and end of their residencies to get to know the context you will be working in, and solidify the connections you established with your collaborators. I am determined to let more people know about this fantastic opportunity. I will upload all the information on my website and I'm willing to answer any questions future applicants will have about OMI or Lisa Ullmann's Travelling Scholarship Fund."
More about Neus Gil Cortes' scholarship.
'Findhorn Community with Deborah Hay'
Evangelia Kolyra travelled to Findhorn, Scotland to participate in a research week with US choreographer Deborah Hay.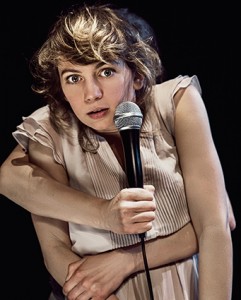 "Working with Deborah Hay is almost like having an insight of the history of the generations of dance she went through. Since there are a lot written about Hay's work, I would like to use this report only to offer my personal response to working with her."
"The trip was an excellent opportunity to broaden my horizons both professionally and personally by meeting, dancing and spending time with a number of dance practitioners of varied international background and experience. Being in the studio with experienced performers informed my movement and helped me to understand the full potential of this practice."
More about Evangelia Kolyra's scholarship
'Professional Development in Tokyo, Japan'
Hakan Redjep travelled to Japan to undertake a self-directed programme of professional development in collaboration with Minori Nagai, MUSE dance company and Tokyo and Seiko Universities.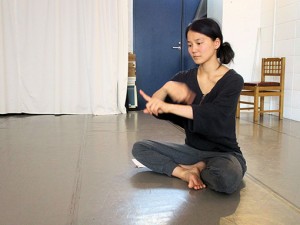 "As a London-based dance practitioner, I often find myself navigating the tricky terrain which exists between being a freelance choreographer, community artist and visiting lecturer at several dance institutions. In order to better supplement this cyclic, UK-centric work format, I regularly look to international projects to add momentum, substance and perspective to my broad-ranging research interests and studio-based practices."
"Overall, this opportunity has been a significant milestone and has generated much embodied knowledge and research data for my vocation. It has allowed me to access creative discourses and resources which would be otherwise impossible to attain. This project has been a life-changing experience and I am truly grateful for all the support I have received in order to make my choreographic research possible."
More about Hakan Redjep's scholarship