The aim of this small charity is to provide financial support to individuals who wish to travel abroad or in the United Kingdom to attend a conference, to pursue a research project or undertake a short course of study in the field of movement or dance. Applications are welcome from UK residents aged over 18 irrespective of nationality, gender or previous training. Set up in memory of Lisa Ullmann, since 1987 the Fund has awarded travel scholarships to help people to pursue an extraordinarily wide range of projects. The diversity of the projects realised and the consequent communication between different sectors of the dance community world-wide is very much in tune with Lisa Ullmann's own life and work. She was a distinguished teacher of movement and dance, whose unique work contributed to the dance education of countless students, dancers and teachers.
By 2019 LUTSF had awarded 561 scholarships amounting to more than £279,000.
Lisa Ullmann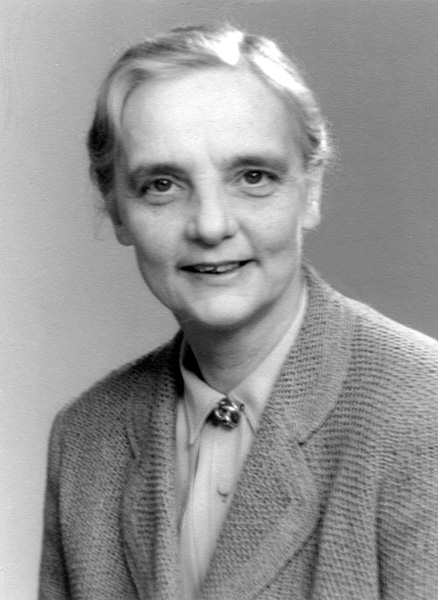 During the war years Lisa began to work in the community and started classes in Plymouth and Exeter.  Laban had joined Jooss at Dartington and she resumed her studies with him gradually becoming more and more interested in the psychological and educational aspects of dance and movement.  In 1946 she founded the Art of Movement Studio in Manchester.  This moved eventually to Addlestone in Surrey and she continued as founder-director until 1973.
Lisa Ullmann as a Producer – letter from Rudolf Laban
An exceptionally demanding teacher, Lisa Ullmann challenged students to master the full range of rhythmic and dynamic qualities combined with spatial accuracy as well as technical skill. Lisa was a prime mover in the formation of the Laban Guild and the International Council of Kinetography Laban serving both organisations for considerable periods as both Chairman and President.  A prolific writer of articles and booklets, Lisa was also responsible for the posthumous publication of Laban's Choreutics, revised editions of Mastery of Movement and Modern Educational Dance, and the English translation of Laban's pre-war autobiographical reminiscences, A Life for Dance.  Her crowning achievement was the publication of A Vision of Dynamic Space, which gives a glimpse of unique material from the Laban Archive which, as custodian, she spent many of her final years arranging.
Lisa was a tireless worker whose knowledge, insight, integrity and inspiration meant that she was in constant demand internationally.  She was deceptively demanding and her understanding of the deeper significance of the express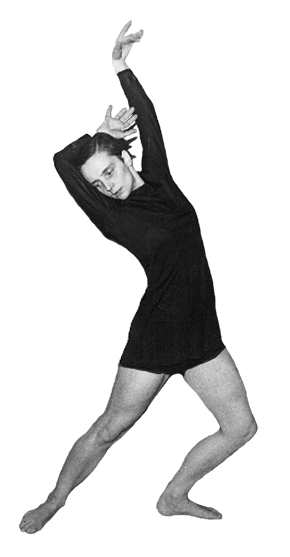 ive qualities of movement permeated all her work.  Lisa had a way of introducing pupils to the syntax of movement that made the simplest movement phrase come alive with dynamic energy of which the student had previously been unaware.  Always generous with her help and advice, Lisa will be remembered not only for her vitality and courage, patience and determination, but also for her gaiety and humour and the love of dance that she brought to so many people.  Lisa Ullmann died in 1985.
At Lisa Ullmann's funeral many people expressed a wish that an event should be organised to commemorate her life and work. Ellinor Hinks and Athalie Knowles took the initiative of inviting a group to gather to discuss the form that this might take.  Marion North, Valerie Preston-Dunlop, Geraldine Stephenson and Sam and Susi Thornton met Ellinor and Athalie at Ellinor's flat. The consensus of opinion was that there should be a celebration in dance and music interspersed with tributes presented by people who had worked with Lisa in varying capacities over the years.  Ellinor, Athalie and Geraldine had discussed an idea for a more permanent 'living memorial'.  They were inspired by the fact that, no matter how far she had to travel, Lisa always responded to requests for her to lead courses and classes, both in this country and abroad.  They proposed that a Lisa Ullmann Travelling Scholarship Fund should be set up.  The group accepted the proposal and agreed that Ellinor and Athalie should make arrangements for a commemoration day at which the Fund would be launched.
There was an excellent response to the commemoration day.  Approximately £3000 was raised. The first formal meeting was held in March 1986 and it was agreed that no scholarships would be given until 1987 to enable the organisation to become fully constituted and for money to be raised. The original aim of the Fund was to help dancers, movement specialists, and movement therapists who had already trained to enlarge their knowledge and experience by attending a course or conference in the UK or abroad. The money awarded was to offset the expenses involved in travelling to the place of study.
LUTSF Committee
Chair – Anna Carlisle MBE
Vice Chair – Mercy Nabire
Treasurer – Andrew Holdsworth
Secretary – vacant
Minuting Secretary – Yael Owen-McKenna
Other Members – Pam Anderton; Alexandra Baybutt; Louise Costelloe; Claire Godsmark; Avril Hitman BEM; Iris Tomlinson
Annual Reports
1998-99; 1999-00; 2000-01; 2001-02; 2002-03; 2003-04; 2004-05; 2005-06; 2006-07; 2007-08; 2008-09; 2009-10; 2010-11; 2011-12; 2012-13; 2013-14; 2014-2015; 2015-2016; 2016-2017; 2017-2018